Brown rice · agricultural products refrigerator /New Vegetables Refrigerator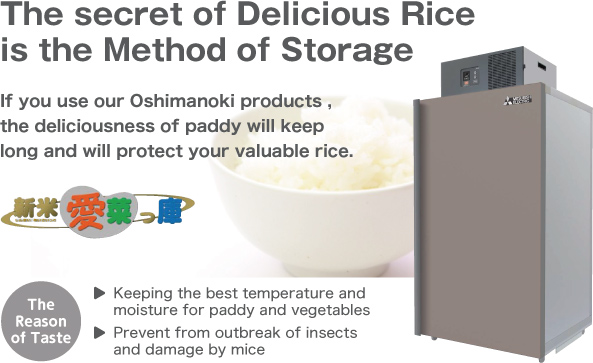 Energy saving function of New Paddy & Vegetables Refrigerator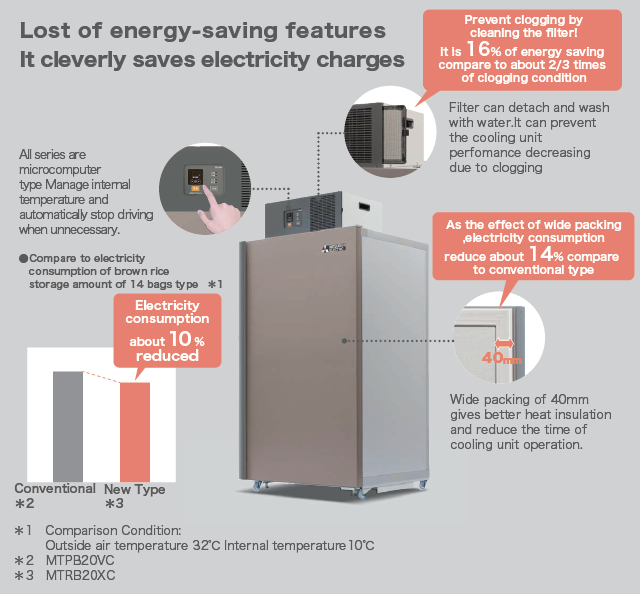 Features of New Vegetables Refrigerator
Everyone can use easily
Free access handle
Adopted a vertically elongated handle that can grasp the position of the handle suits with various height. You can open and close the door with a comfortable posture.
Moreover, it can be opened easily with a big grip.
Harmonize with any environment
Hard to dirt coloring
Match a variety of spaces with calm warm gray color.
Dirt is also inconspicuous and can be used for a long time.
The cooling unit is fully remodeled. Light weight and size reduction were realized. By achieving about 25% lighter weight than the conventional model *※1, the burden of installation work is greatly reduced. In addition, with size down about 40 mm in width, filter removal work became easier.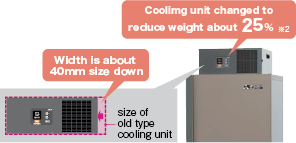 ※1. MTR820VC
※2. When comparing with the new model MTR 820 XC, 5 kg weight reduction.